WETHERILL PARK
Sydney Hybrid & Electric Cars
Your local authorised fitter for Infinitev hybrid battery replacement in Wetherill Park and Greater Western Sydney region.
Trust the team at Sydney Hybrid & Electric cars to have your hybrid vehicle back on the road quickly with an affordable and reliable Infinitev hybrid battery.
FAST & RELIABLE
Drive in Drive out Battery Replacement
Sydney Hybrid & Electric Cars have Infinitev battery stock readily available, meaning same day replacement.
Quick, no fuss and expert installation!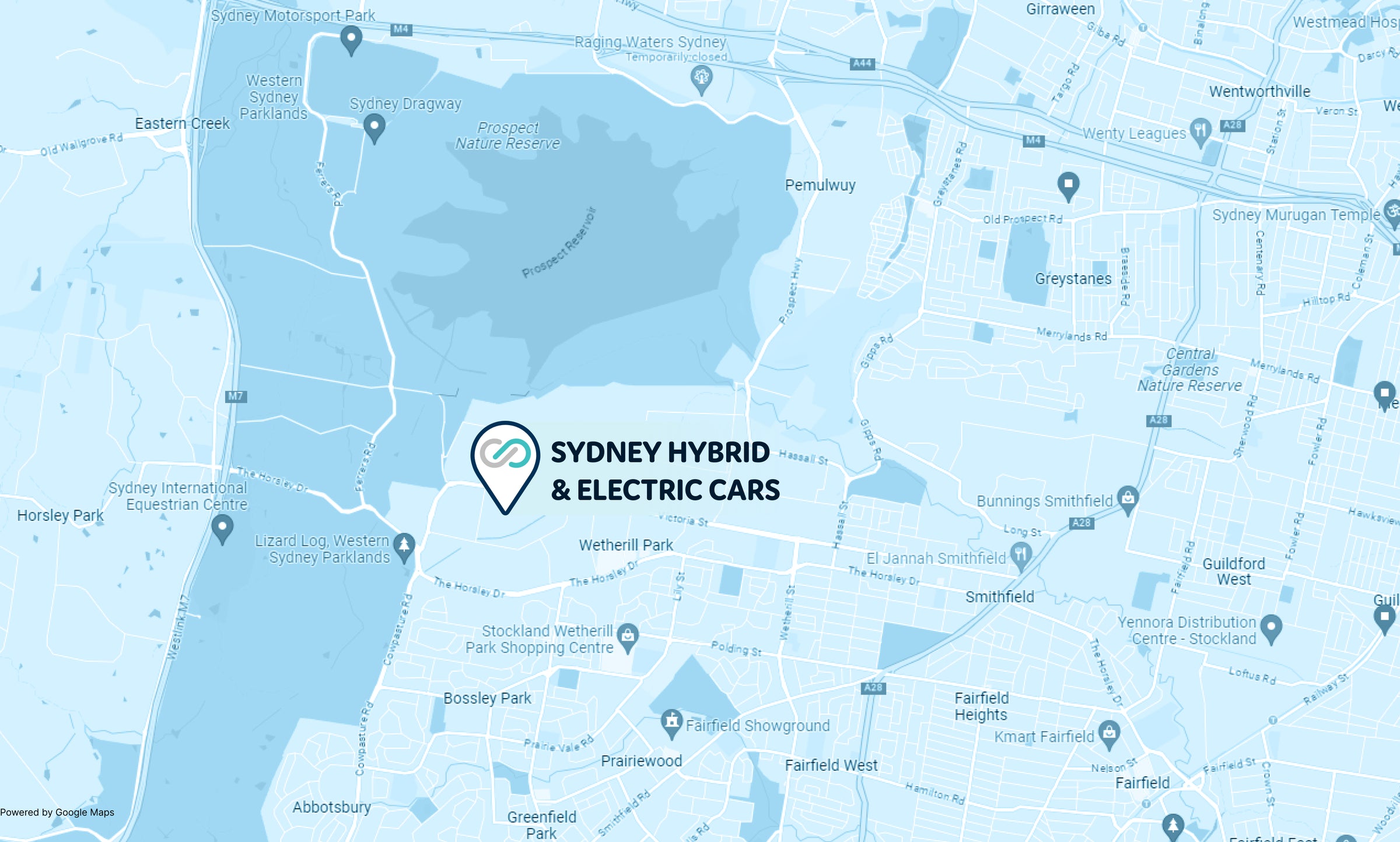 Authorised Fitter
SYDNEY HYBRID & ELECTRIC CARS
Directions
Why choose Infinitev batteries?
3 year warranty
We conduct extensive testing to ensure our batteries are of the highest quality. Our batteries are made at our ISO 9001-accredited facility and backed by our industry-leading warranty.
Same day replacement
Our most popular hybrid replacement batteries are in stock and on site, so the hybrid specialist near you can offer you same-day replacement service. No need to come back later, no need to wait; just rapid repair service.
Hybrid specialists
We're hybrid battery specialists. We've been building batteries since 2015. So far we've not come across any vehicles we cannot service. Over the years, we've created thousands of happy customers.
★★★★★

Extremely happy with the level of service from John and Joel. These guys have a deep, technical knowledge of Hybrids and batteries, and they took the time and care to answer our questions. Joel even showed us the real-time ECU data during a test drive with his laptop once the new battery was installed. Very competitive on price and better warranty terms than Toyota. Highly recommended.

Jonathan

Google Review
★★★★★

Experts in the field of hybrids

David

Google Review
★★★★★

Late review but a massive thank you to John and his team for resurrecting my 2007 Prius. John knows batteries like Google! So knowledgeable and informative. Patient and accommodating. He managed to get me a refurbished battery pack considering he has such a long list of customers. No more triangle of death. Thank you John. The car is still running smoothly since the battery pack change 2 years ago!

Henry

Google Review
★★★★★

10 months & 23,000 km since the hybrid battery in my 2006 Prius was replaced with a reconditioned one. The unit & the car have functioned perfectly since. I found John most interesting & helpful answering all my questions (& speaking to my inner-geek about how the hybrid system works & functions [cells, voltages, tolerances, etc] before & during the repair process which took about 2 hours.

Louis

Google Review