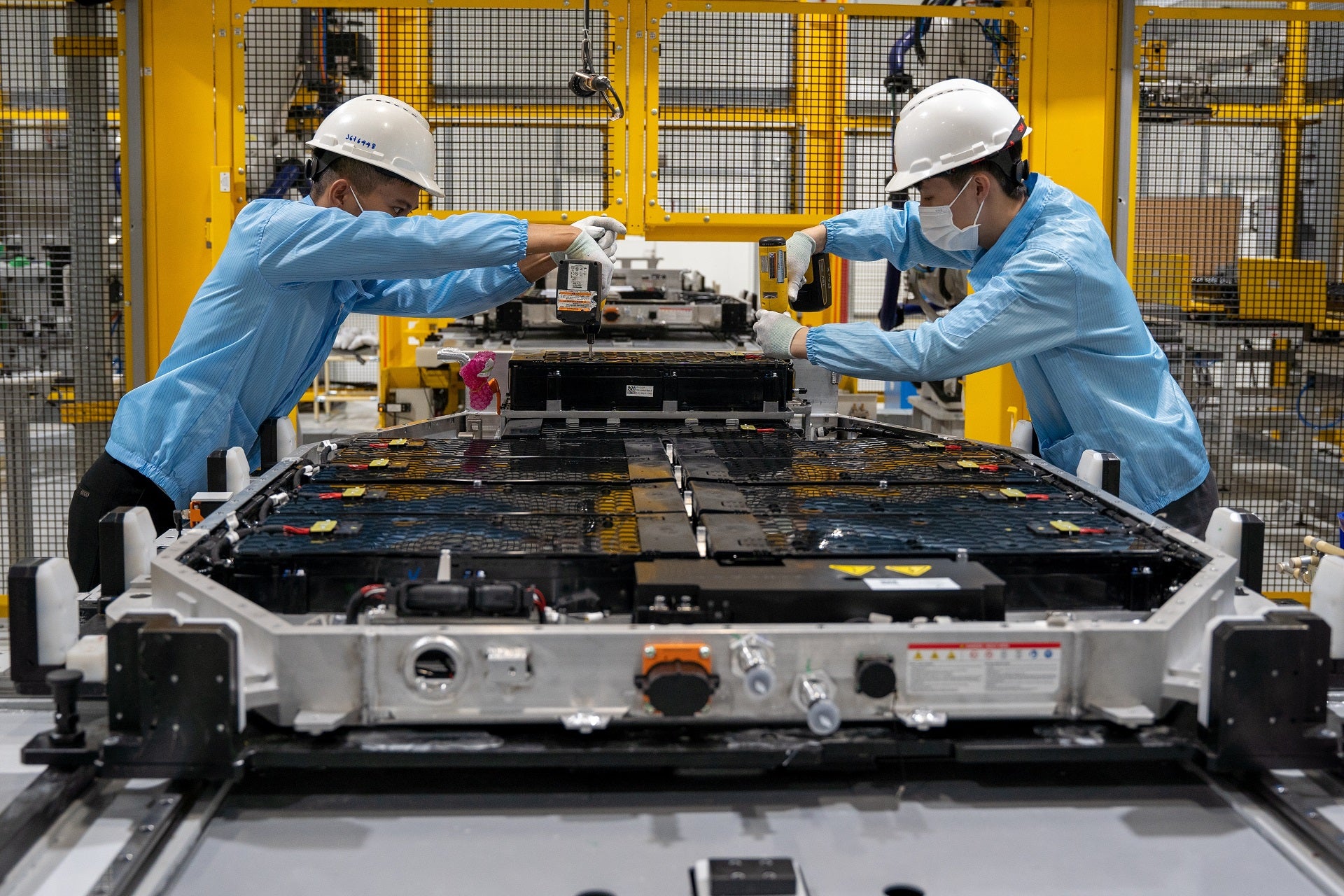 Extending the life of EV batteries
One trusted partner for all your EV battery management needs
With over four decades of expertise in automotive electronics, we provide value-add engineering services to EV and battery manufacturers in Australia and New Zealand.
When faced with a failing EV battery, simply call Infinitev, and we'll take care of the entire process – whatever your requirements may be for maximizing the lifetime value of the battery.
Battery Lifecycle Management Services
Our commitment to innovation and sustainability drives us to invest heavily in battery engineering and R&D. This dedication enables us to offer a comprehensive range of battery lifecycle management services that encompass:
Logistics management and orchestration of safe transport of EV batteries
EV warranty battery storage and maintenance to manufacturer specifications in our temperature and humidity-controlled storage facility
SafetyCheck: physical and electrochemical safety inspection of EV batteries
Remote HealthCheck: Remote diagnostics (in vehicle) of EV battery health
Advanced HealthCheck: Detailed diagnostic of battery system failure
Battery characterisation services to determine next-best use of its components
EV battery triage response unit (under development)
EV battery rebuilding services
How It Works?
So, how does the one-stop-shop for lifecycle management services of EV batteries work?
When a battery no longer functions properly in a vehicle, we first conduct a detailed safety inspection: SafetyCheck.
Then we thoroughly test the performance of the battery pack and modules using our HealthCheck diagnostic. This will determine the next-best use of the battery modules.
Modules are characterised into three grades: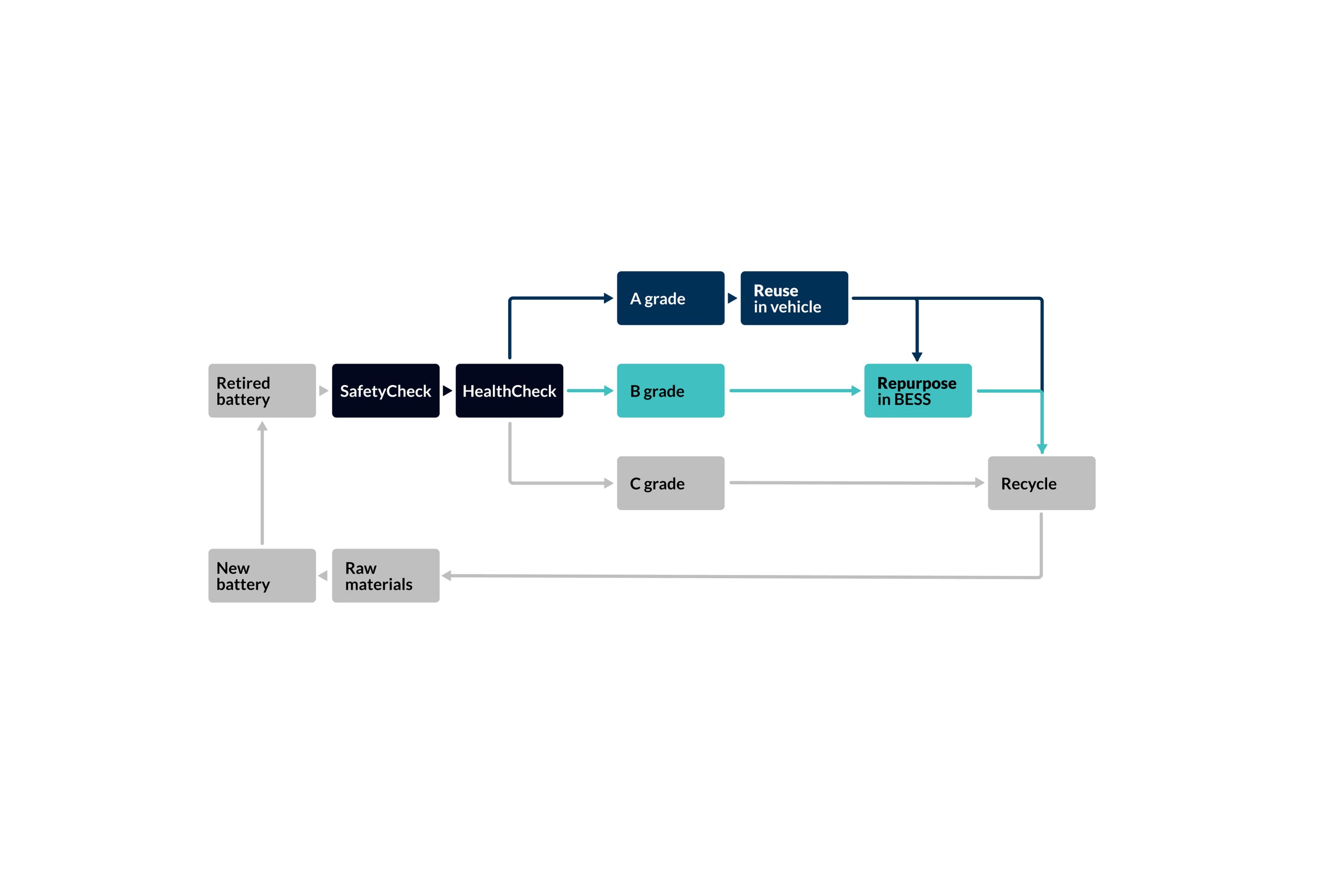 These modules are perfectly fine to deliver performance in a traction battery. Our focus is on reusing them in vehicles.
These modules are no longer strong enough to be used in an EV, but they still have plenty of useful life left in them. We repurpose these modules for use in battery energy storage systems for commercial and industrial customers.
Eventually, the batteries will degrade to the point where they can no longer be safely and reliably used for any form of energy storage. At this stage, they are recycled and valuable materials are recovered as inputs for the next generation batteries.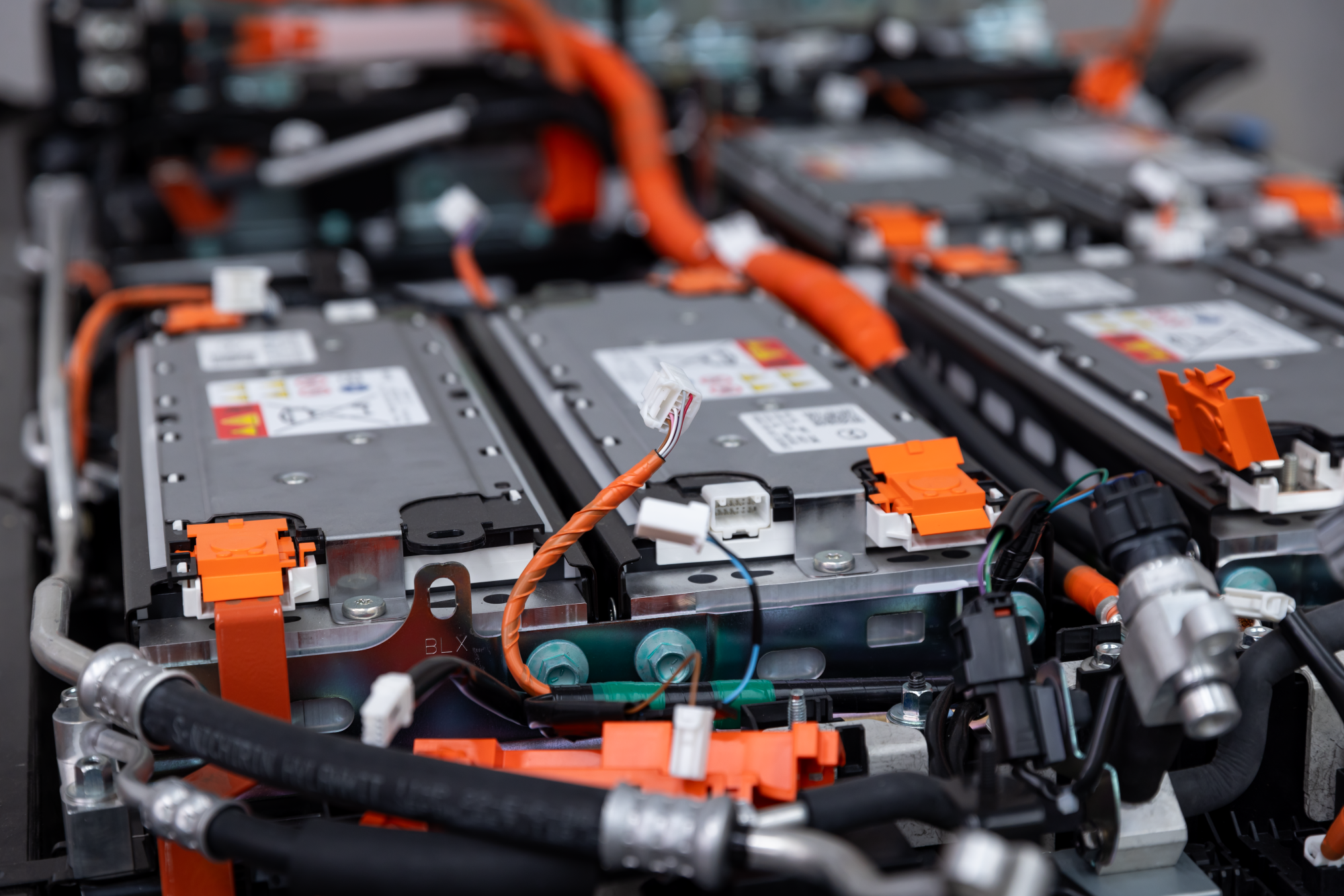 Why Infinitev?
What sets us apart is that we orchestrate the full suite of services throughout this circular economy for EV batteries. Our cutting-edge R&D helps us to extend the life of EV batteries and move to zero waste by closing the loop.
Throughout the process we ensure full traceability, so you know exactly where each module ends up and you're ready for when Battery Passport regulations come into effect.
We try to keep things as simple as possible for you - one phone call to unlock all these services.
Partner spotlight
Let's chat if you'd like to join us on our mission to create a circular economy for EV batteries
★★★★★

Late review but a massive thank you to John and his team for resurrecting my 2007 Prius. John knows batteries like Google! So knowledgeable and informative. Patient and accommodating. He managed to get me a refurbished battery pack considering he has such a long list of customers. No more triangle of death. Thank you John. The car is still running smoothly since the battery pack change 2 years ago!

Henry

Google Review (March 2022)
★★★★★

I called John because I had some concerns regarding my lexus Rx400h hybrid, it seems like I was stressed for no reason. What a fantastic guy he is, he took time to explain everything and the info was clear and on point. Guys he is not after your money but he is after providing a great service. This day and age not a lot people honest like John, I can assure you that.

jxx cool

Google Review (August 2022)
★★★★★

Experts in the field of hybrids

David

Google Review (April 2022)
★★★★★

Many Thanks to John and his great team of specialists. Superb, good old fashioned customer service that listens, cares and takes the time to custom the best resolution for you. Highly recommend. Thanks Ian

Ian

Google Review (January 2022)
★★★★★

Extremely happy with the level of service from John and Joel. These guys have a deep, technical knowledge of Hybrids and batteries, and they took the time and care to answer our questions. Joel even showed us the real-time ECU data during a test drive with his laptop once the new battery was installed. Very competitive on price and better warranty terms than Toyota. Highly recommended.

Jonathan

Google Review (October 2021)